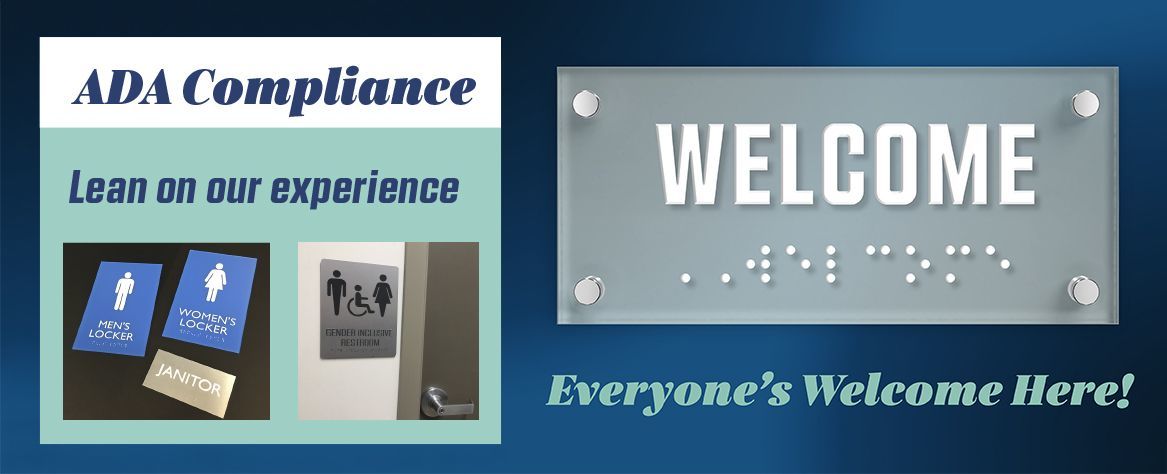 ADA Compliance: Lean on our experience
Whether it's new construction or a remodel, you can't be approved for occupancy until your city certifies that you are ADA compliant. 
When it comes to ADA compliance, every city interprets the rules and regulations differently.  We'll work with your city to make sure you're approved for occupancy as soon as possible.
Inclusion is Amazing for Business!
Make your employees and customers feel welcome and safe in your building.
Partner with us to design signs that complement your branding and décor,
and you'll have them quickly because we produce them on-site. Ask us how!